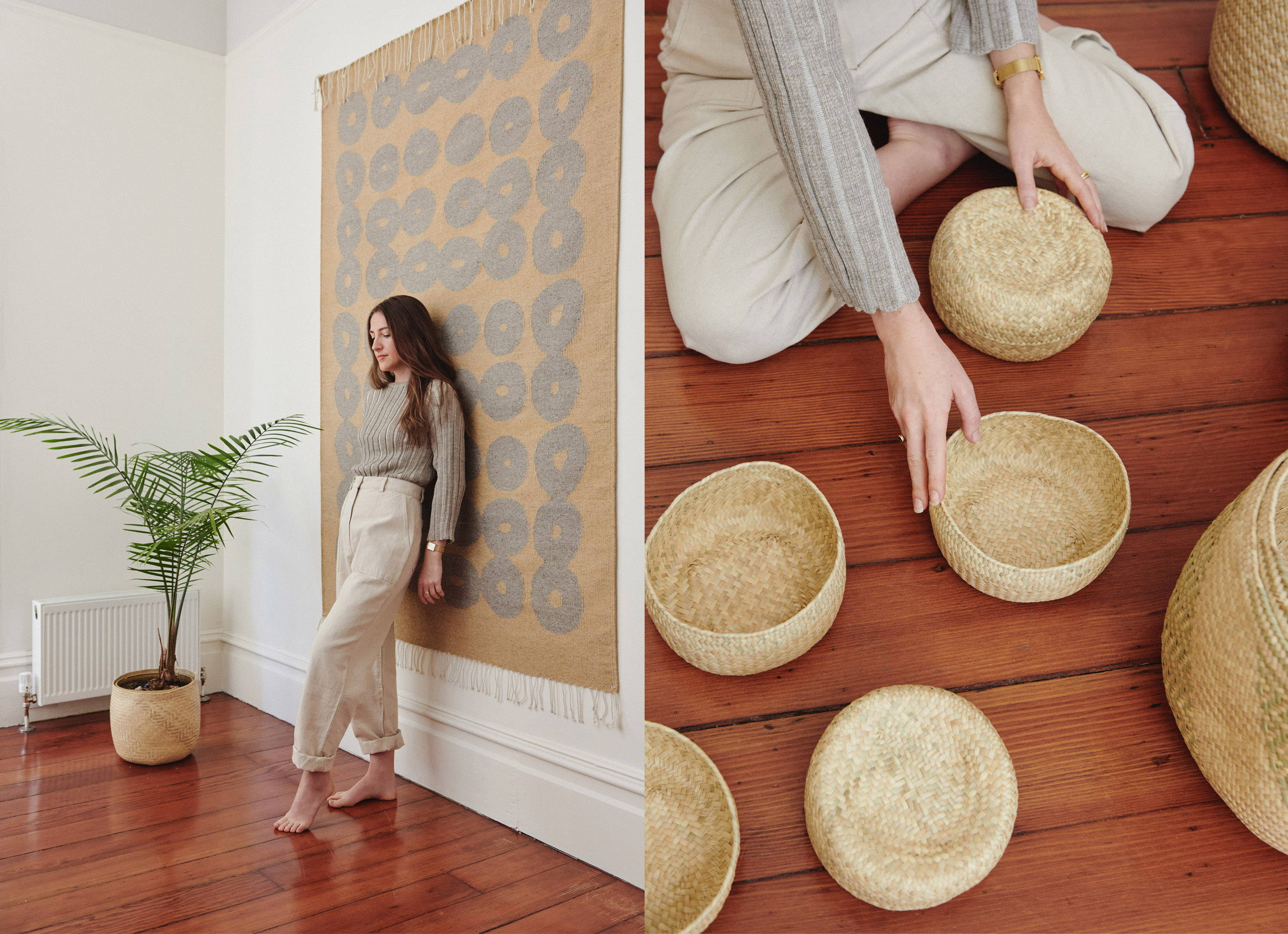 Stephanie Gardner
Founder of Tierra y Mano
Photos by Maria del Rio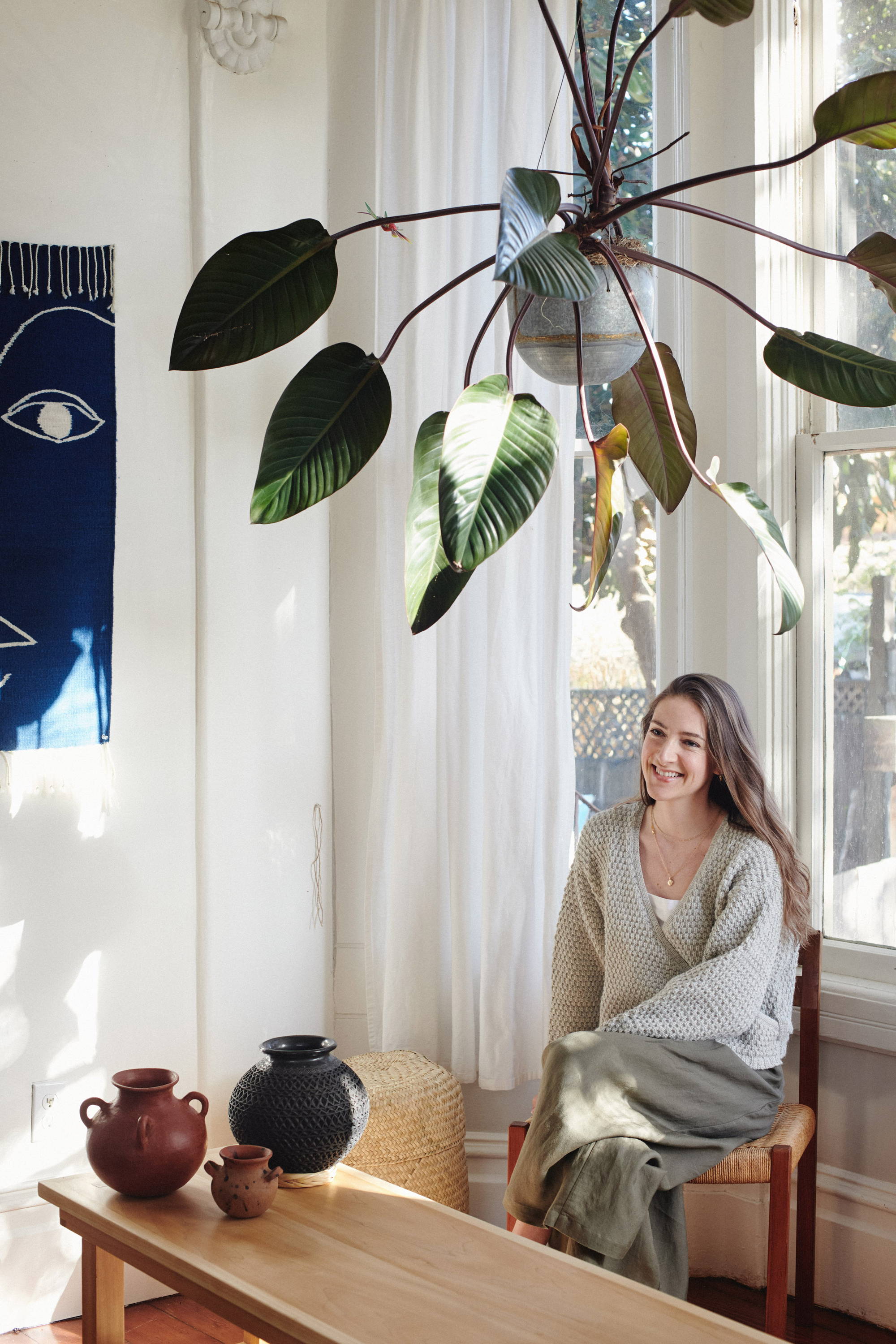 We discovered the beautiful textiles from Tierra y Mano via instagram and were excited to finally meet founder Stephanie Gardner at our favorite event, West Coast Craft. Aside from wanting just about every textile she works to create, we were impressed by her commitment to supporting female artisans, fair wages, and earth friendly traditional production methods. Her collection has since expanded to include earrings, baskets, and ceramics made by artisans in Oaxaca and a small collection of clothing made on the island of Mallorca.
We caught up with Stephanie at her Berkeley home and studio just before her relocation to Oaxaca, Mexico where she plans to to continue her work more closely with artisan communities. She shared her story and unique space with us:
"I grew up in a multi-cultural family speaking English, German, and Portuguese interchangeably in my home in Southern California. My mother immigrated to the US from Brazil in her early 20s to marry my US born-father. Throughout my childhood, I frequently visited our family in Brazil which influenced me greatly and grew a deep love inside me for Brazilian culture, environmentalism, and traveling. Growing up I often felt in-between places, not feeling like a typical American but also being a foreigner in Brazil. After an attempted move to Brazil in my mid-twenties, I decided that California was the best place for me to start to grow my career. I've now lived in the Bay Area on and off for almost 10 years."
What led you to the founding of Tierra y Mano?
I started Tierra y Mano two years ago as a way to bring together many parts of myself. I wanted to do work that allowed me to express my creativity, use my languages (I also speak Spanish), and empower women and artists. The idea to create this brand— that works with female artisans in Latin America—came to me after traveling through southern Mexico in the summer of 2018. I was struck by the importance of the handmade folk art in Oaxaca and also disheartened to see so many women and children competing for sales in the streets of San Cristobal de las Casas. I felt that if I could participate in the design process and facilitate access to a US audience, it could offer some opportunity for these women. The work felt exciting to me and particularly aligned with my skills and experiences.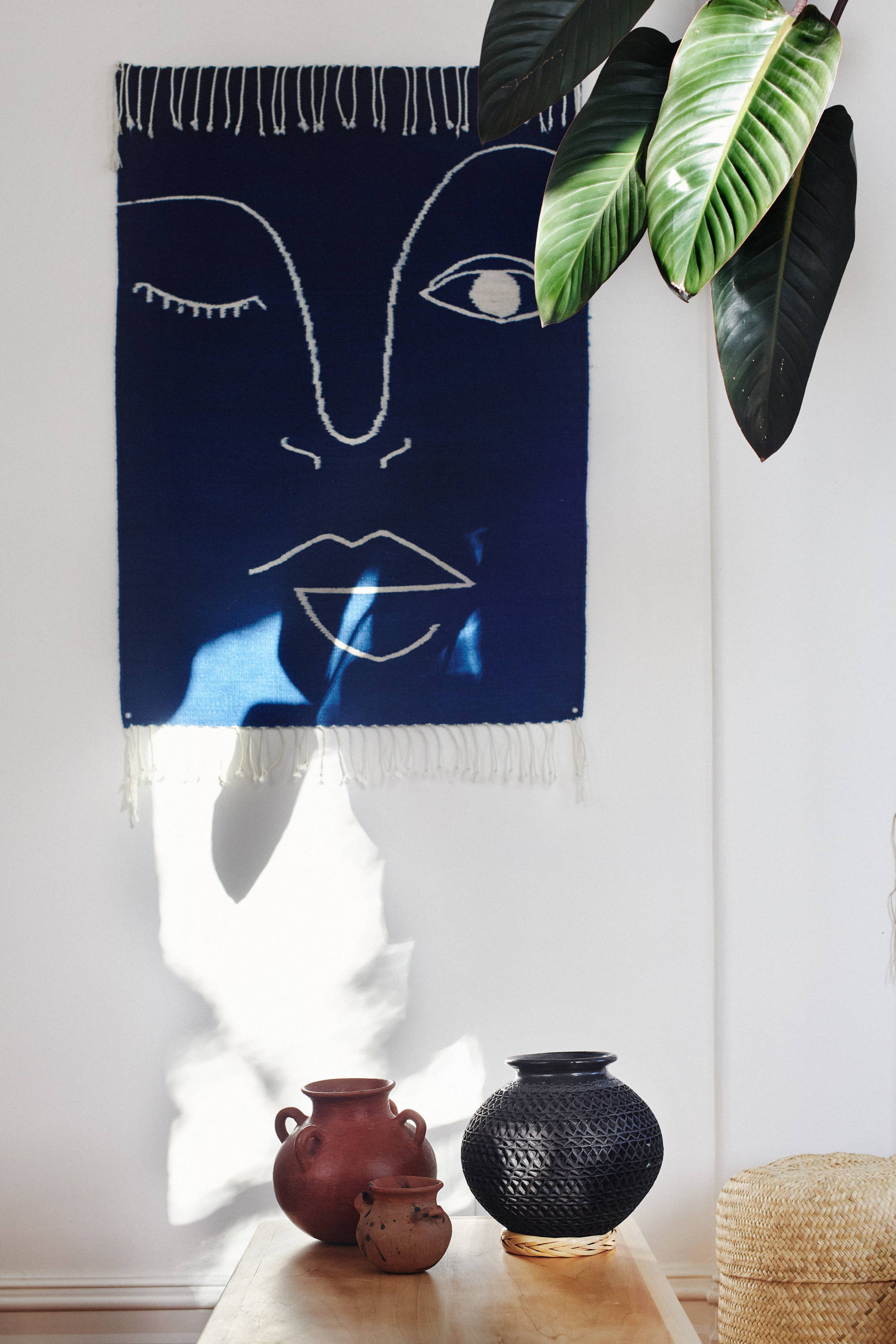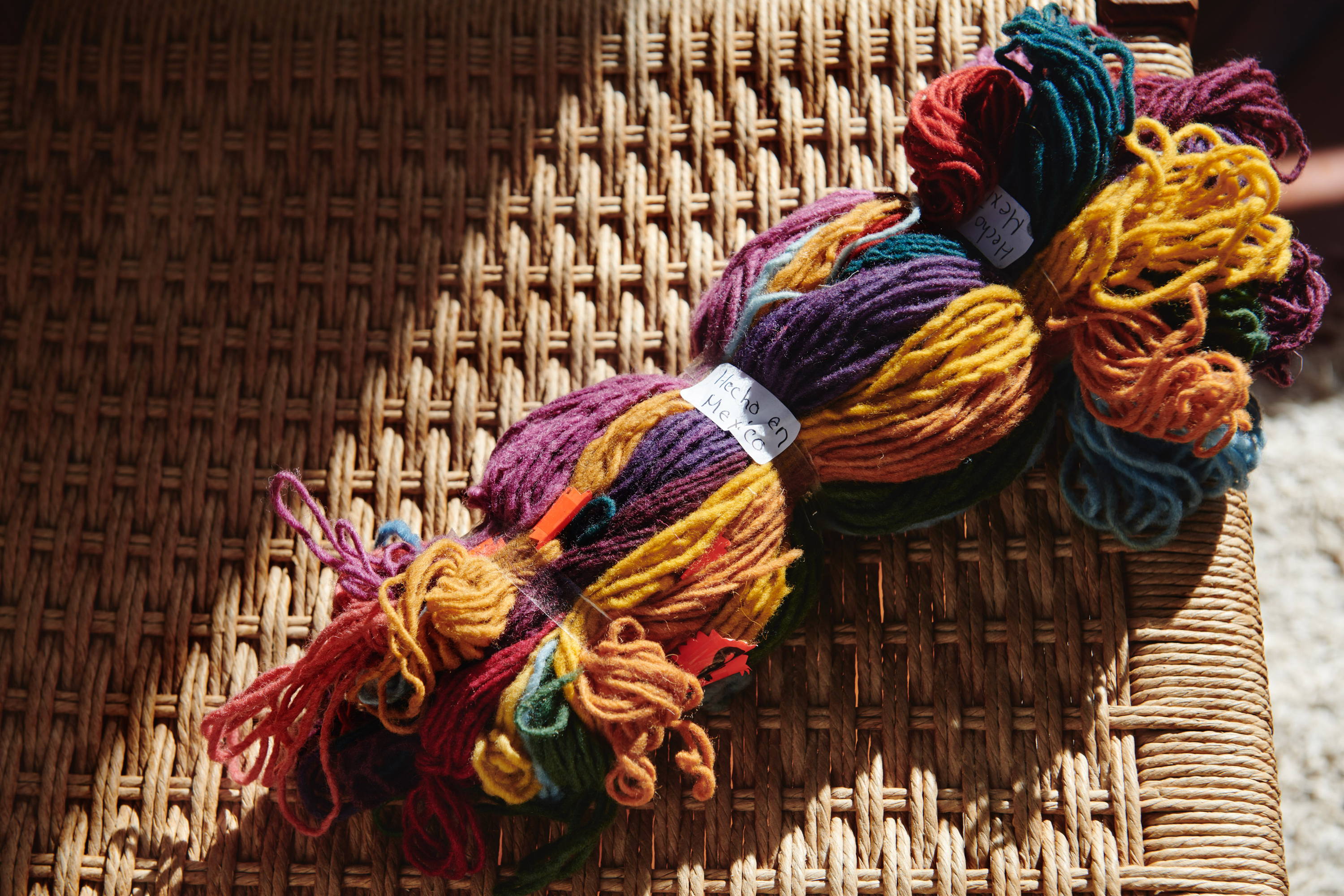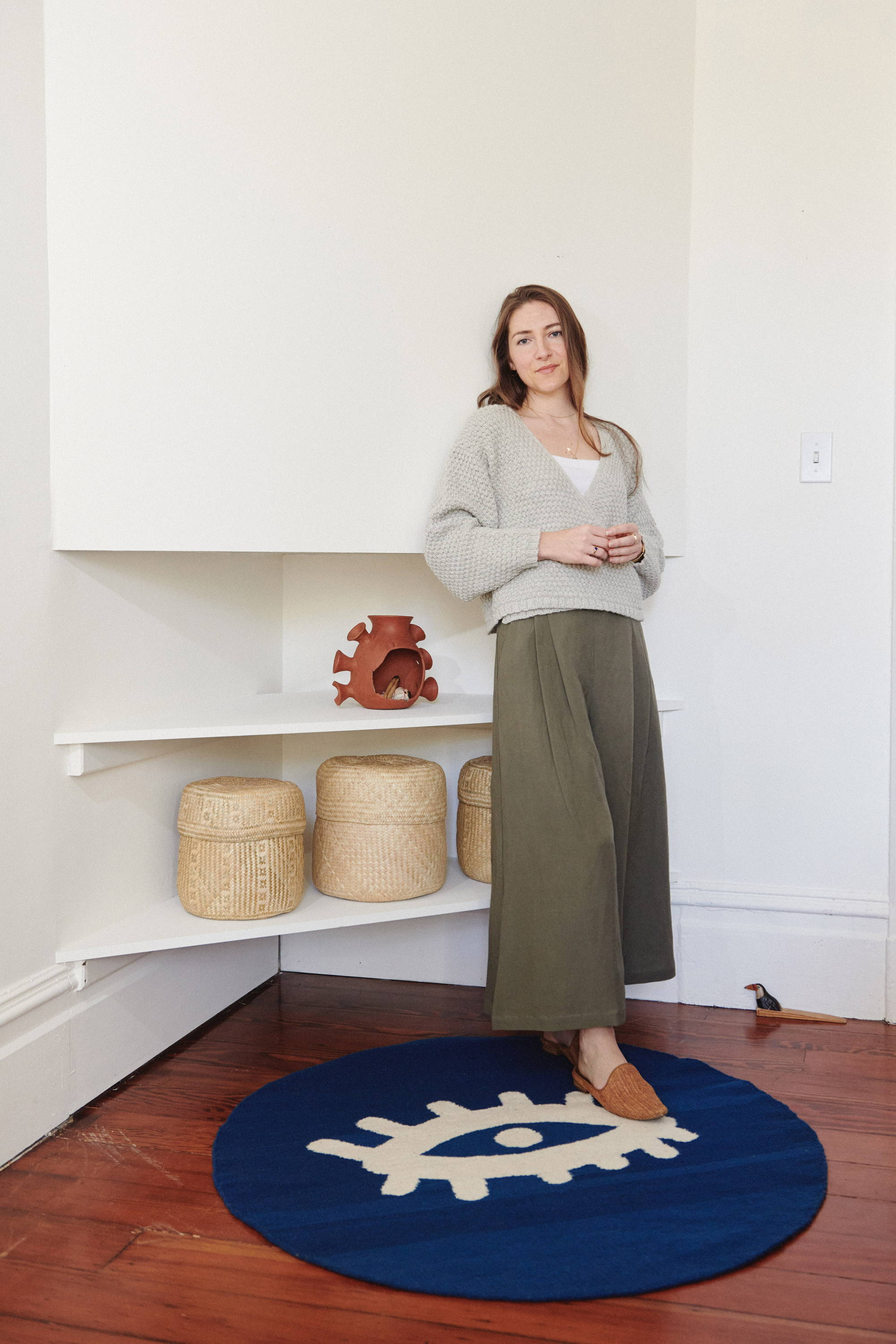 How did you get your start working with textiles?
My educational background is in sustainable design and landscape architecture, so when I started Tierra y Mano I wanted there to be a strong element of design in our products. I envisioned creating textile art pieces and knew that there were so many talented weavers in Oaxaca that could easily adapt their traditional designs into more contemporary ones. We still only work with one family of rug weavers in Teotitlan del Valle. Meeting them and learning their processes has been the most fulfilling part of my work so far.  
You partner and collaborate with designers and makers around the world, how did your team come together?
It's true, I work with a number of folks in southern Mexico, who make our products, and also work with a close friend, Gabriela Sans, who's an artist and designer from Mallorca, Spain. I didn't have any special connections that helped me to meet the folks I work with today. I think being an experienced traveler in Latin America definitely helped. It took courage to go out and make connections with people I didn't know in a country that's not my own. This is one of the reasons I choose to work with women, it's easier to trust, find common ground, and understand one another.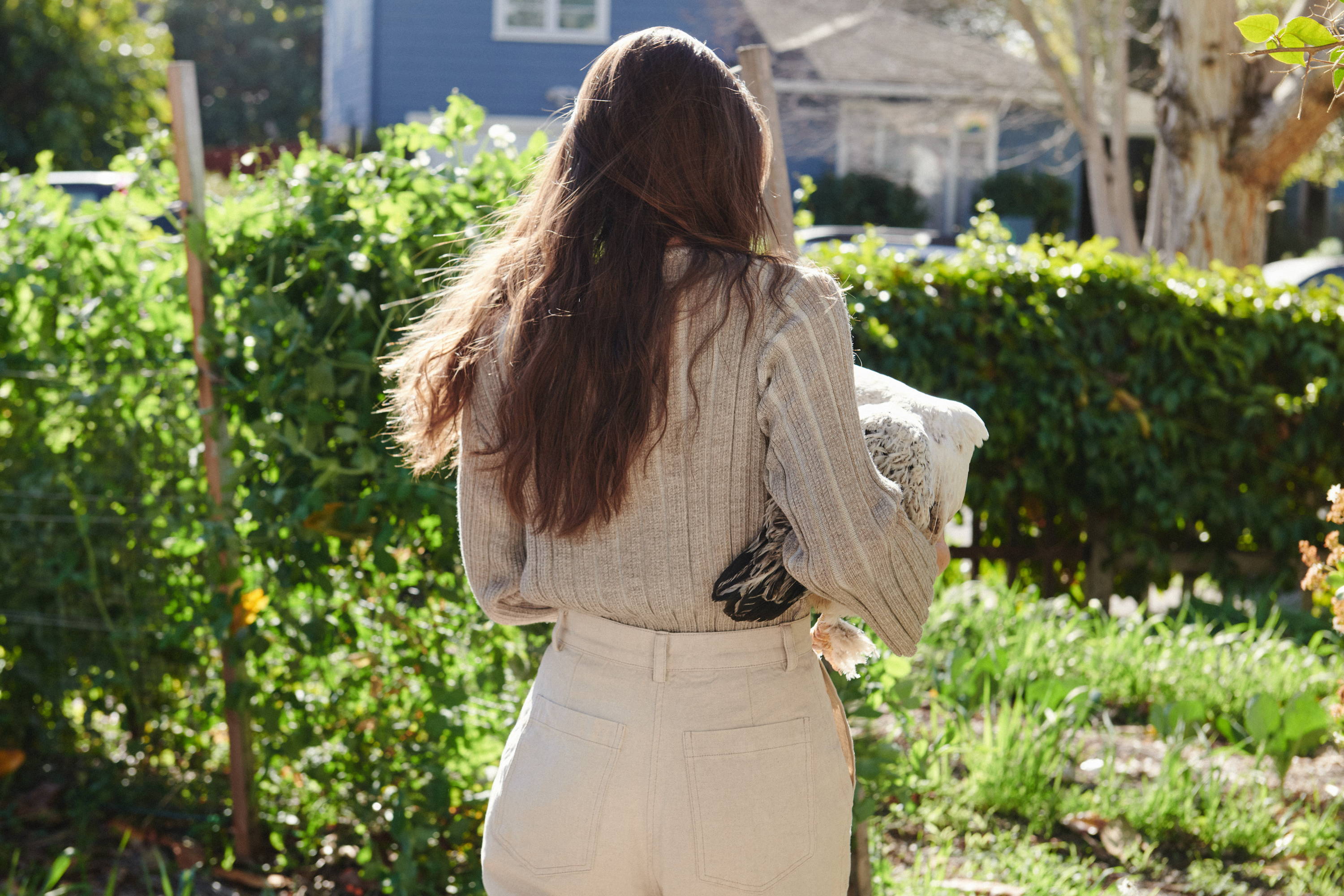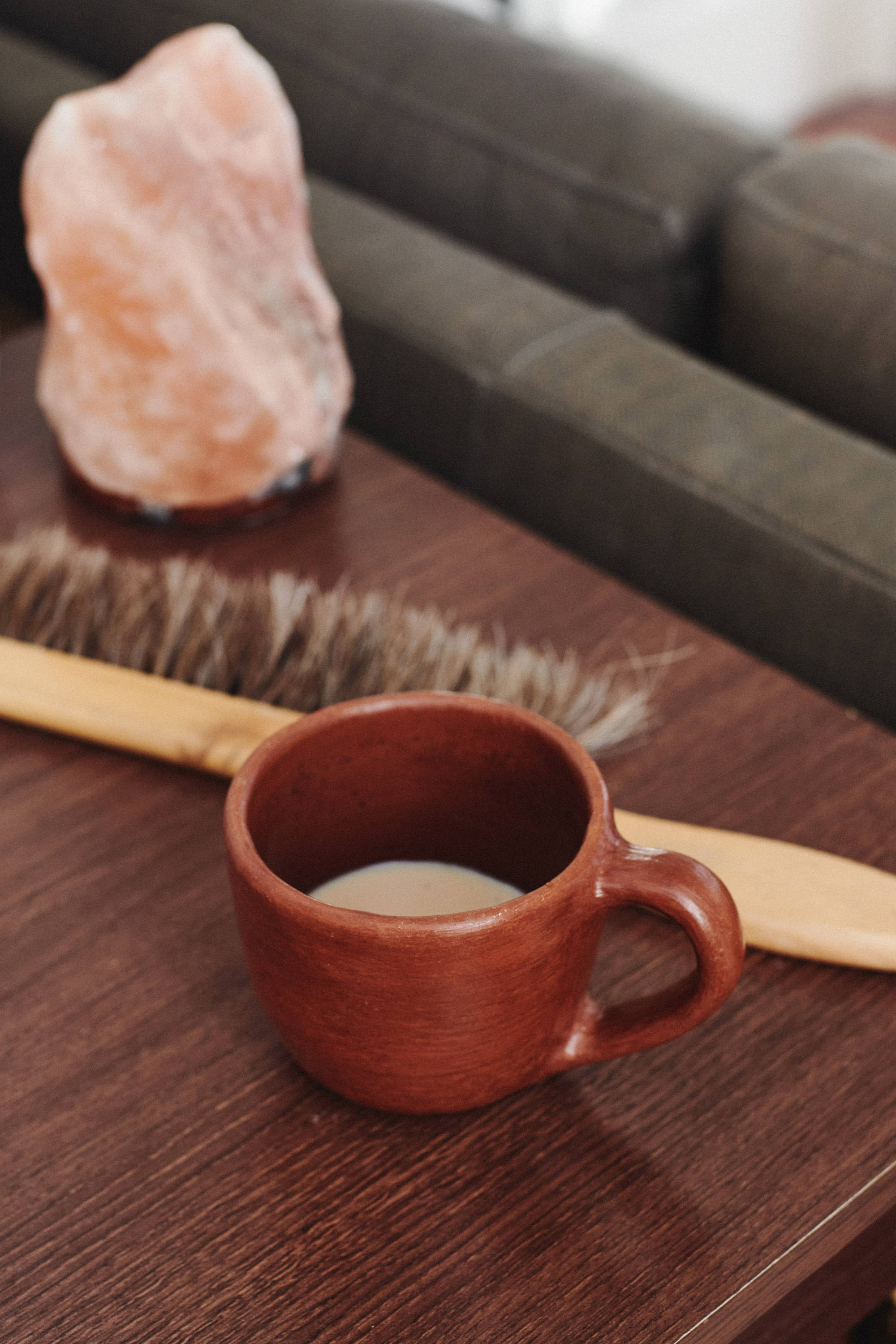 How do the ideas of sustainability and community apply to Tierra y Mano?
I have the privilege of working with makers from indigenous communities who have long practiced and carried traditions of sustainability and community, there is so much to learn from them. Traditional crafts are usually made from natural materials that are durable, renewable, and biodegradable. For example, the wool rugs that Zapotec communities have been producing for centuries are made from locally produced wool that is dyed using local plants and minerals. Their rugs are known to last a lifetime and when they do break down, they won't cause any harm to the earth. It's very important to me to understand the life cycle of every one of our products and always choose to make things in the most sustainable way possible. It's necessary to support traditional sustainable ways of making, even when they are slower, or yield less predictable results because these methods are constantly threatened by faster means of production, even in the remote communities we work with.
Community health and wellbeing are intrinsically tied to sustainability. Making sure the families we work with have access to resources and educational opportunities that help them develop their crafts is as important to me as environmental impact. My long term goal with Tierra y Mano is to go beyond offering financial opportunities to providing a community that ultimately empowers women to run their own businesses with a better knowledge of modern consumers and markets and leads to more opportunities for them.
You have a very unique living situation, tell us about your home and studio.
I do! For the past 6 years, I've lived in a 22 person community in a big, old Victorian house in Berkeley. It's a really special place, we share dinners four nights a week, all contribute to keeping the house clean, democratically build systems to make collective decisions, and we have a bountiful vegetable garden and six chickens! Living in community has taught me an infinite amount about interpersonal relationships and what it means to live closely with others. I really believe that intentional living communities are a fantastic model for sustainable living. It's been the perfect place for me to start Tierra y Mano, because of the support and resources that community offers. Being held by your community makes life much easier, whether it's always having someone to bounce ideas off of, or a housemate that can help you solve a design problem. My studio is a big lofted room on the first floor and doubles as an office, photo studio, packaging space, and inventory storage--it all happens right here.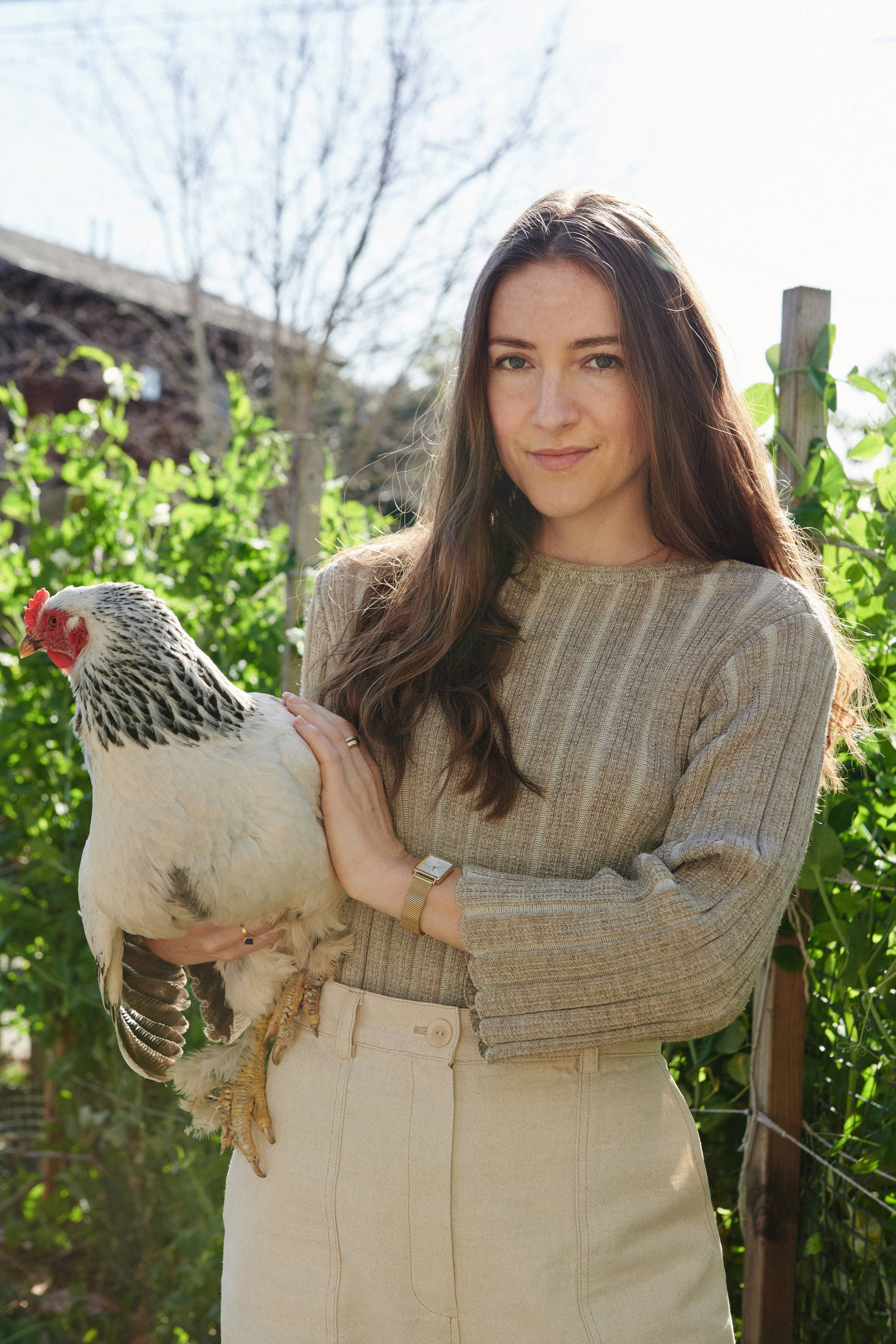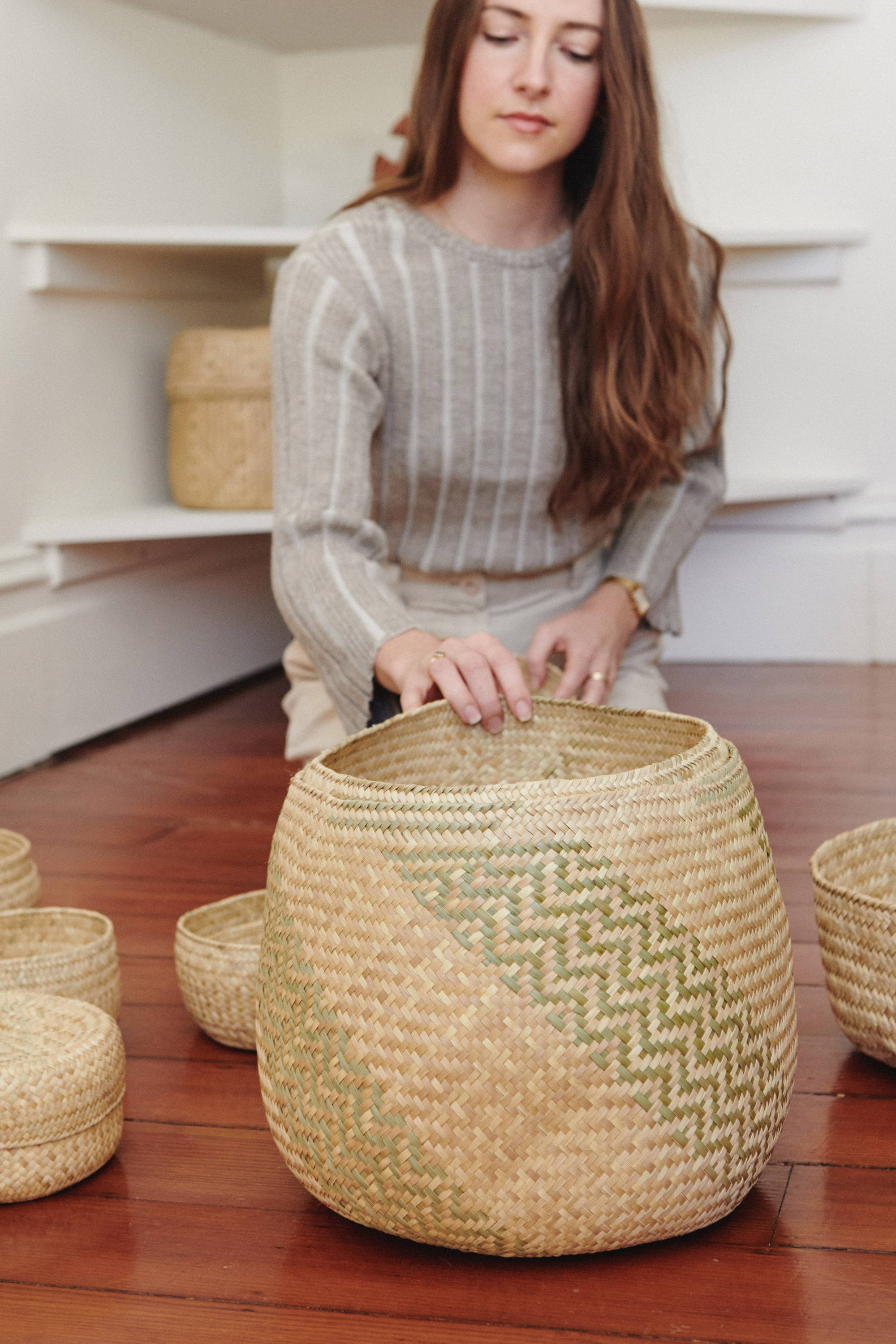 How has the past year changed what it means to be a small business for you, and has it impacted your path forward?
In many ways this year was a great learning experience for me. In the first year of Tierra y Mano I largely depended on craft fairs to promote the brand and when that option went away due to the pandemic I was pushed to grow through online marketing and as an e-commerce business. I'm glad I was challenged in this way. I learned the things I needed to learn to continue growing. The families I work with in Mexico largely depend on tourism for their income and when the industry crashed in 2020, I was determined to find a way to continue buying from them: the stakes were higher, and that propelled me forward. I'm really proud of how far we came last year, I think we'll be better off for it in the future.
What makes you feel grounded right now?
Going for solo walks in my neighborhood; those have been super important for my mental health and creativity; and being a more active participant in community life. I've been incredibly lucky to live where I do during this pandemic. Unlike so many others, I haven't been alone and I've had the opportunity to build deeper relationships with my housemates. It's a real gift that I'm especially grateful for.  
Shop Stephanie's First Rite